If you ask Malaysian what is the king and legend of the road? I believe 9 out of 10 will say Myvi., Yes! Myvi is always the best in Malaysian;s heart. Proven that it can fly, can drop into hole, can crush into house and many others.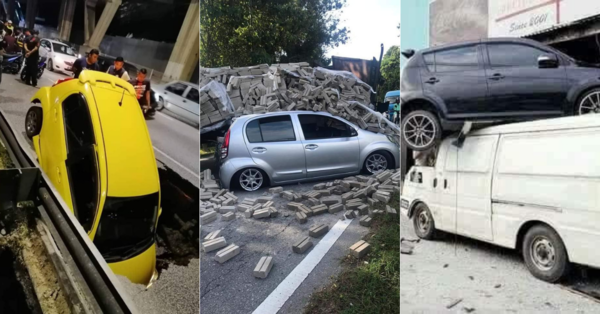 Image Credit: https://malaysiajournal.com/
And today, Myvi show its ability again to the world. A Myvi vehicle was recently observed smoothly crossing a flooded road. The driver even faster the speed when pass through the floodwaters to cut a larger vehicle that appeared to be stranded in the flood.
Image Credit: https://thesmartlocal.com/malaysia/
Maxim Ho is the one has took this video. We can clearly see that a red Perodua Myvi increase speed to overtook Mazda during flood. Thus, many netizen have come out this type of comment "Why Myvi can go thru but Mazda cannot?". I believe much of the Myvi owner is proud and happy in this moment as many of them comment "Myvi the best" under the video.
Image Credit: https://thesmartlocal.com/malaysia/
As a conclusion, i would like to say that Perodua Myvi is really one of the great car by Malaysia. Always support our country and drive safe, no tired driving and drunk driving. Take care yourself and others is the responsibility of all of us.