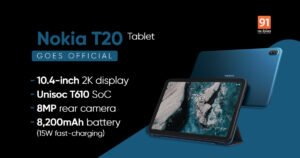 The Nokia T20, HMD's first tablet PC, was officially launched at a price of about RM1046.83.
The Nokia T20 tablet computer features a metal shell that is 7.8mm thick and weighs 470g. It features a 10.4-inch 2000 x 1200 resolution screen, a maximum brightness of 400nits, and is dust and water resistant to IP52 standards.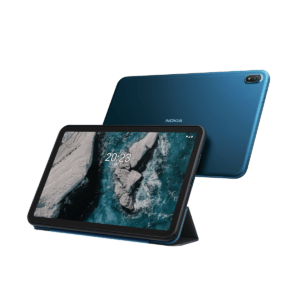 It is equipped with an octa-core T610 CPU, 4GB+64GB storage space, a 5 million pixel front camera, an 8 million pixel back camera, and an LTE variant, but no extra price increase has been revealed as of yet.
Additionally, the Nokia T20 features an 8200mAh battery and a USB-C interface, which enables 15 hours of Internet browsing, 10 hours of video playback, and 7 hours of call time. The machine is capable of charging at 15 watts but is only supplied with a 10 watt charger.
The Nokia T20 will ship with the Android 11 operating system pre-installed, and HMD pledges to update the core operating system every two years and monthly security upgrades every three years.