The government has allowed all people who received the second dose of vaccine to dine in, and also allowed all catering businesses to open until 12am. Therefore, many people will rush to the Mamak restaurant they miss very much. I think Ah Neh misses you all there too. So in this issue, I will introduce my ten most recommended Mamak restaurants in Selangor!
1. Restoran Mr Mamak
First of all, the most recommended is their Murtabak. According to online reviews, this dish is stuffed with spiced ground chicken and Italian peppers. It tastes unique! And the speed of WIFI is very fast, everyone can go to eat and play games with friends at night hahaha!
(Source: Scanmenu.my)
(Source: Foursquare)
Location:No 37, 0-0, Lorong Batu Nilam 10A, Bandar Bukit Tinggi, 41200 Klang, Selangor
Contact:03-3318 9454
2.Modern Mamak Signature
Compared with other traditional Malaysian mamak restaurants, their restaurant emphasizes modern and contemporary themes. So they also offer Western, Thai and other menus.
(Source:Comments.multimedia)
(Source:Foursquare)
Location2A, Jln Setia Dagang AJ U13/AJ, Setia Alam, 40170 Shah Alam, Selangor
Contact: 03-33623786
3. Restoran RSMY
Those who come to eat here are all to eat their main signature [Cheese Naan], the outer skin is very crispy, the cheese filling is slowly inside, and the long silk can be pulled out, which is very enjoyable!
(Source: DiscoverKL)
(Source: Twitter)
Location:D-72-A Plaza Usahawan Genting Klang, Jalan Danau Niaga 1, Taman Danau Kota, 53300 Kuala Lumpur
Contact:03-2697 0700
4. Mr Roti Canai
The must try here is 【Roti Canai Float】! This roti canai is a combination of the classic breakfast [half-boiled egg] and the classic snack [Roti Canai]. In addition to creativity, you can also eat two of the most classic local things at the same time!
(Source:Melissa's Blog.com)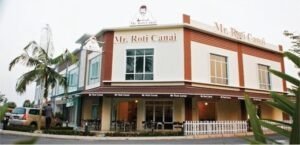 (Source:Melissa's Blog.com)
Location:47630, Jalan Putra Murni 3/2, Putra Heights, 47650 Subang Jaya, Selangor
Contact:03-5892 3075
5. Original Penang Kayu Nasi Kandar
The main product of this mamak is Nasi Kandar! Even though the location is in KL, the food has a strong Penang flavor! If you are from Penang in Selangor, you will love it!
(Source: Originakkayu.com)
(Source:IRC)
Location: No.1 & 3, Jalan Dwitasik 1, Bandar Sri Permaisuri, 56000 Kuala Lumpur, Wilayah Persekutuan Kuala Lumpur (Cheras Branch)
38-G, Jalan Telawi, Bangsar, 59100 Kuala Lumpur, Wilayah Persekutuan Kuala Lumpur(Telawi Branch)
Contact:03-91732777(Cheras Branch)
03-2300 7717(Telawi Branch)
6. Kanna Curry House
The main feature here is Roti Canai with Banana Leaf! This is a very special experience, and you must also try their Kuah Dhal. The feeling of eating Roti Canai with this sauce on banana leaves is just one word like it!
(Source: Migrationology)
(Source: OpenriceMalaysia)
Location:29, Jalan 17/45, Seksyen 17, 46400 Petaling Jaya, Selangor
Contact:03-7958 4814
7. Restoran Al Fariz Maju
It is favored by many students, especially students from Raman who will come here in a swarm before the epidemic! A place full of student memories! You can try the Roti Canai, Thosai, etc. sold here!
(Source: Foodadvisor.my)
(Source: Vivian's food blog)
Location:C-G-1, Jalan SS 6/5B, Kelana Jaya, 47301 , Petaling Jaya, Selangor
Contact:0162630095
8. Restoran Mosin
The signature meal here is Mumtaz Naan, which consists of diced carrots, peppers, tomatoes, cheese and yogurt. The other one is Roti Lebanon. What do Selangor friend think?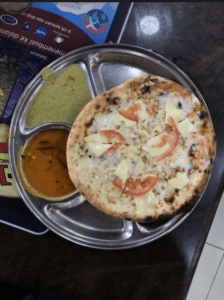 (Source: Zomato)
(Source: Comments Multimedia)
Location:27, Jalan Tun Mohd Fuad, Taman Tun Dr Ismail, 60000 Kuala Lumpur, Wilayah Persekutuan Kuala Lumpur
Contact:03-7728 5778
9. Valentine Roti
This mamak restaurant is most famous for its [Valentine Roti]! The crispy crust with various sauces and a cup of Teh Tarik with moderate sweetness is a perfect match.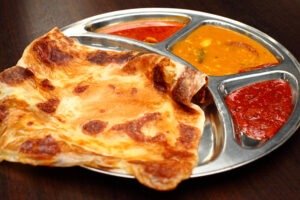 (Source: Vkeong)
(Source:TimeOut)
Location: Stor No. 1, Jalan Semarak Opposite Menara Celcom, 54000 Kuala Lumpur
Contact:012-717 6482
10. Restoran Hasbuna
This satay is fragrant, chewy and very fleshy and delicious! Super recommended!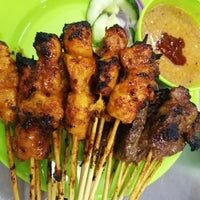 (Source: Foursquare)
(Source: Foodadvisor.my)
Location: 2, Jalan Wawasan 2/21, Pusat Bandar Puchong, 47100 Puchong, Selangor
Contact: 03-5882 6078