Malaysians celebrate New Year's Eve with zeal and joy, with colourful fireworks in the sky, street fairs all throughout the nation, live performances with enthusiastic audiences, and booze-filled parties in rooftop clubs. As a result, it's easy to see why Malaysia is regarded one of the greatest cities in Southeast Asia to watch the New Year's Eve countdown; and there are lots of locations to come to take in the incredible atmosphere and entertainment.
Here is a list of the top six locations to visit in Malaysia on New Year's Eve:
Kuala Lumpur
Most people including tourist go to Kuala Lumpur to welcome the new year. For new years, **KLCC **Park is one of the best places in Malaysia because it is the capital city. During the night of December 31st, the KLCC Park in Malaysia hosts a lively event with performances by well-known local and international artists. KLCC Park is a popular place for people to go on New Year's Eve. There are huge fireworks in the sky.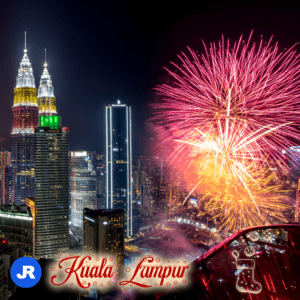 Merdeka Square
Dataran Merdeka, also known as Merdeka Square, is a well-known place for spectacular new year's eve celebrations. There are a lot of traditional dances, marching bands, amazing firework displays, live vocals, and more. Spend a lot of time on the grassy lawns and look around the whole place to see the beautiful new year's eve celebrations. It is one of the oldest parts of Kuala Lumpur that has well-kept lawns. It will be time to welcome in the new year when the countdown ends at midnight on December 31st.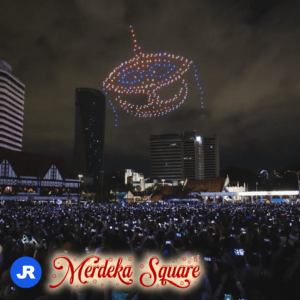 Genting Highlands
If you don't know where to party in Malaysia for the new year in 2022, go to the Genting Highlands. The Resorts World Genting is the best place to go on New Year's Eve because it has a lot of different things to do. With a lot of restaurants, big shopping malls, and the Casino de Genting, celebrate the new year in style.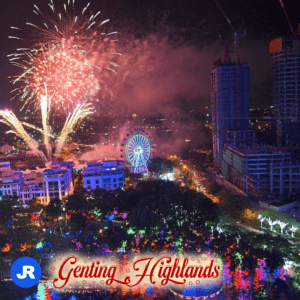 Penang
A tower in Penang is 248.7 metres tall. It's one of the tallest amusement towers in the world. Tourists who visit this place can be happy because there are 18 themed attractions in this well-known place. With beautiful views of Penang, a delicious meal at one of the many restaurants, and a party to celebrate the new year, celebrate the new year. It is the coolest place in Penang, Malaysia, where people can see amazing fireworks, live performances, music, and more.
Sunway Velocity Mall
One of Cheras' most notable retail complexes is Sunway Velocity Mall. It holds a one-of-a-kind new year's eve countdown party on December 31st, starting at 5.30 p.m. Bring your friends and family to our event and have a fantastic time until midnight.
Petaling Jaya
Discover the greatest street parties in Petaling Jaya, hosted by major retail complexes. On the 31st of December, the Curve Shopping Mall in Petaling Jaya hosts one of the greatest new year's eve celebrations in Malaysia. We can see big people gathering at the mall at 6 p.m. on the final day of the year, as the party starts at 6 p.m.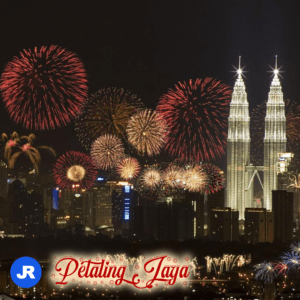 .
Like & Follow we get the latest food, drink and fun information