Although Banting isn't as well-known as some of Malaysia's other cities, don't be fooled. Banting is a less-known but no less charming up-and-coming tourist attraction. This secluded location has a surprising number of unusual things to see and do, as well as interesting locations to discover.
1. Istana Bandar –
Beautiful historical palace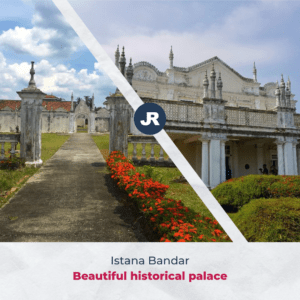 ISTANA Bandar was established in 1899 and is located around 15 kilometres from Banting, Selangor. The palace structure is influenced by Islamic architecture from India and West Asia, particularly the chisels and carvings on the windows and doorways.
For the 15-day-long Chinese New Year celebrations, the FGS Dong Zen Temple is famed for its spectacular Lantern and Flora Festival: a kaleidoscope of digital lights, lanterns, and flotillas.
3. Lover's bridge – Enjoy the romantic backdrop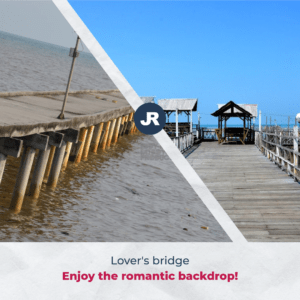 There is nothing wrong with not having a significant other. The lover's bridge is a short stroll away by yourself. To prevent becoming burnt, plan your trip for when the sun sets late at night or early in the morning. Enjoy the sea wind, the sunset, and the mangroves' distinctive beauty while you're here.
4. Paya Indah Wetlands – Wildlife, boating, fishing, cycling
Paya Indah Wetlands is a great spot to get away from it all and reconnect with nature. Many different bird and animal species, as well as insects and rodents, are attracted to the newly planted and mature trees, as well as the previous forest that has survived.
5. Carey Island – The best and high class lodging
Located just off the coast of Kuala Lumpur, Carey Island boasts a beautiful beach, oil palm plantations, fishing ponds, and cultural villages, as well as a castle built by the mad hatter itself.
6. Discovery park – Discover an exciting experience
Not your typical park, Discovery Park at Gamuda Cove will feature fascinating activities, unique gathering spaces, and family-friendly amenities. Numerous interesting attractions will be housed there.